60-DAY MONEY BACK GUARANTEE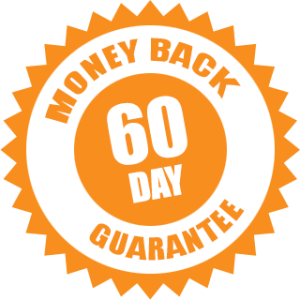 If you're on the fence about joining Hubbli or if other systems have left you stranded (and skeptical), then we want to give you EVERY opportunity to put Hubbli into action and experience the HUGE benefits of workload reduction and communication system automation.
That's why we said "Stuff It' to the 30-day "industry standard" and instead we're giving you a full 2 MONTHS to go through the training and implement the system.
And if you complete our onboarding within 60 days to show us that you've kept up with the process, and for some crazy reason STILL haven't seen any benefit, then we're happy to return the investment.
But, you do have to go through the process of setting up and using your entire system.
Hubbli is for school leaders who are committed to improving and implementing new systems into their business, and not for folks only interested in a trial. And we have to be strict on this last point – you absolutely must complete the full onboarding process and put the system into action to be eligible for a refund.
There's so much transformation waiting for you on the other side of this process, and since our primary goal is your success, and we're so confident that you will love Hubbli, we're not afraid to hold you accountable on this.
So what are the requirements for the 60-Day refund?
We want you to be satisfied with your purchase, but we also want you to give your best effort to implement Hubbli and all of the features of the system. We offer a 60-day refund period for purchases.
However, to qualify for a refund, you must submit validation that you completed the steps outlined in the onboarding process.

The first phase of the Hubbli Onboarding process is that you send your database, according to our template within 7 days of signing up for Hubbli.
After we receive the database from you, within the next 7 days, you are required to schedule and complete your Kickoff Session with your customer success manager where you will perform your initial installation setup and create your transition plan.
The third step is completing our online onboarding course which is available on our support site at http://support.hubbli.com. It consists of short training videos.
This course is available on demand, and you will need to tell us which administrators from your school will be completing the full course. This will need to be completed within 14 days of completing your kickoff session with your custom success manager.
After, and only after completing the entire course, the same administrator who completed the online onboarding course will be responsible for going to our support site (https://support.hubbli.com) to book 3 consecutive daily 30-minute coaching sessions with our support team.
During these sessions, we will coach you through using all the features of your Hubbli site and will answer any specific questions you have.
If you attempt to book these sessions and are unable to due to lack of availability within 30 days of signing up, then you are required to email us at help@hubbli.com immediately so we can make accommodations.
In addition to completing the onboarding process, you must include proof of using all of your Hubbli features with your request for a refund. If you request a refund and do not include your proof of usage by the 60th day, we will not grant you a refund.
An Administrator has to have performed the following:
Sent out a newsletter to the whole school.
Created an event for the whole school, and for specific groups.
Has sent out a form to be completed by all parents, e.g. an Emergency Contact form, or a Parent Directory form.
Have a student form that all teachers have filled out at least once.
Has enrolled all students in at least one program.
Has connected all programs to the appropriate teachers.
After having ensured that the entire user list is a member of an 'All School' you have used every group feature at least once.
Only after the Administrator has completed all their tasks, Every teacher must use all features of their assigned groups.
Posted a message to a group
Shared a picture in the group feed
Created a group photo album
Created a group Event
Sent a Newsletter
If you decide your purchase was not the right decision, within 60 days of your signup, and you have completed all above onboarding requirements, you must also complete our Customer Cancellation Form and indicate that you are requesting a refund no later than the 60th day at 11:59 EST.
We will NOT provide refunds more than 60 days following the date of purchase. After day 60, all payments are non-refundable, and you are responsible for full payment of the fees for the program regardless if you complete the onboarding program.
If you believe that there was a technical issue with your Hubbli installation or a lack of customer support which hindered your ability to perform the above tasks, then we will require further documentation.
You will need to submit proof of support requests sent to help@hubbli.com about said issues. This documentation must reference the technical problems you experienced, and we will examine the response of the Hubbli support team to determine whether a refund is applicable.
Please note: If you opted for a payment plan and you do not request a refund within 60 days, with the required proof of usage at the time of your refund request, you are required by law to complete the remaining payments of your payment plan.
All refunds are discretionary as determined by Hubbli Inc. To further clarify, we will not provide refunds after the 60th day from your date of purchase and all payments must be made on a timely basis.
If you don't make payments on time, you agree to pay interest on all past-due sums at a rate of 1.5% per month or the highest rate allowed by law, whichever is greater.
If you have any questions or problems, please let us know by contacting our support team directly. You can reach our support team by emailing us at help@hubbli.com.